So I totally forgot to dye eggs!
I bought all of the stuff but totally forgot!
Maybe there is some merit to me losing my mind ~ ha!
Stop laughing!
Then I totally forgot to put out the Easter basket loot the evening before. I wondered why the kids were asking "if" they could get out of bed as if they've ever asked besides on Christmas morning! I said yes and they came screaming out of the room then I heard them say, "MOM the Easter Bunny didn't come!"
My answer, "Well give him time! He had to deal with all of this rain." They scampered off to play and I filled the baskets. Now by fill I mean overload. In the Easter bunny's defense, Easter basket items were bought CHEAP and over a period of time so he/she must've forgotten things that he/she had bought! It is a lot BUT a lot of it is dollar store stuff! Let's see there were kites, sidewalk chalk, bubbles, drawing pads, learning workbooks, bug houses, jump rope, eco-friendly pencils and crayons, temp tattoos, notepads.....blah blah blah........oh and lets not forget the SOLID CHOCOLATE BUNNY for Elijah!
Silly Rabbit, Elijah HATES chocolate!
You would think he/she would learn this little fact and stop getting him a SOLID CHOCOLATE BUNNY
EVERY. SINGLE. YEAR!

It is almost as though it is planned!
hmmmm........
Elijah really said, "Wow I can't believe the Easter Bunny came in all of this rain! Did you see him Mom? Why does he always get me a chocolate bunny?"
My answer, "Well son I just don't know! I guess I will have to eat it again this year!" (For more about the history of this little trick, read here!)

My last mistake and probably the worst was I set the alarm for PM instead of AM! I thought it was odd that the boys were up before me but I didn't realize it until all the "bunny" hoopla was over that my alarm never went off and we were going to miss church. I set the alarm for PM instead of AM ~ yet another clue I AM losing my mind! So we got ready to go to my parents' house!
It just doesn't get better than this!
He is so handsome I want to cry!
They are too cute! No bias and I have my mind in this thought!!
Two of my nephews ~ Nehemiah and Noah somehow I don't have a pic of the other nephews and nieces unless they were asleep!
Since it rained all day and even when it didn't rain the ground was soaked, we had our annual Easter Egg Hunt indoors. My parents own a large home BUT not when there are a bunch of kids running around!!
We hid them really well...see:
The boys with all their loot! Too bad Elijah does NOT eat candy!
Now we all know what everyone does after a big meal, fun and plenty of dessert!
SLEEP!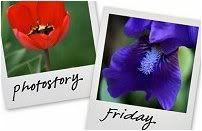 Hosted by Cecily and MamaGeek